"One of the ways to reincarnate is to tell your story," wrote Spalding Gray.
Storytelling, of course, is an effective communications tool. It can be used to make blogs, reports, books, movies, interviews, and just about anything more engaging, more memorable, and more moving. But another remarkable aspect of storytelling, which is perhaps sometimes overlooked, is the power it holds to let us shape the story of our own lives.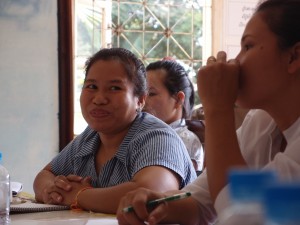 Last week, I taught a one-day storytelling workshop at the Lao Disabled Women's Development Center in Vientiane. The center, run by disabled women for disabled women, aims to give its students the knowledge, capacity, and skills they need to gain employment, generate income, help themselves, and contribute to the development of a sustainable society.
One objective of the storytelling training was to answer the question: "What do we tell a potential donor to gain their support when we do so many different things and have so many different needs?" In other words, what is our story — as an institution?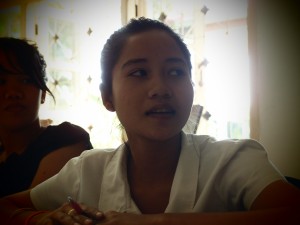 But moreover, the training was also about giving these women the power to tell their own stories about what it is like to be a woman and disabled in Lao PDR. By developing and sharing our own personal stories, we have the power to determine how we are perceived by others. Taking control over our stories can help us escape preconceived notions and prejudices.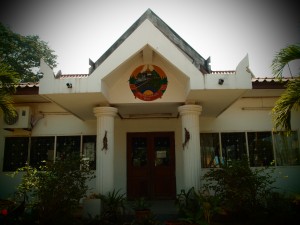 The Lao Disabled Women's Development Center is located outside of town, near the Lao-Thai Friendship Bridge, and is open seven days a week. Visitors are welcome — also to stop by their small shop and pick up weavings or paper products produced by the center's students.